WE'RE TRYING TO DO BETTER.
We are consciously working our way towards eliminating plastics in any packaging and basically anywhere we do business, as well as our personal lives. And every day we are learning a little bit more. We're making conscious decisions on using fabrics that don't harm the environment in either the production or the life cycle of the garment. We're partnering with other organizations and brands to learn more and advocate for a plastic free environment by promoting each other. And in addition to all of this, we've chosen to donate a portion of profits to Surfrider Foundation; an organization that is "dedicated to the protection and enjoyment of the world's ocean, waves and beaches, for all people, through a powerful activist network".

The Surfrider Foundation is a grassroots non-profit environmental organization that works to protect and preserve our world's oceans, and beaches. Surfrider focuses on such issues like water quality, beach preservation, beach access, and sustaining marine ecosystems. Headquartered in San Clemente, California, the Surfrider Foundation has become one of the leading voices in the Marine Life conservation community. They host beach cleanups around the world. There is an active chapter on the Superior Shores of Minnesota and we will be volunteering and putting in time, not just money. For we really believe that change needs to happen and together we can make an impact.

This is just a start. We plan to continue to learn more, be better, do more.

You can learn more about the Surfrider Foundation by clicking below.
Surfrider Foundation
8 MIL.
Every day approximately 8 million pieces of plastic pollution find their way into our oceans, breaking down into smaller and smaller particles that are consumed by marine life.The average American throws away approximately 185 pounds of plastic per year and accounts for 10% of the total waste we generate. 
5.25 TRIL.
About 5.25 trillion macro and micro-plastic pieces floating in the ocean. They weigh up to 269,000 tons and plastic makes up 60-90% of all marine debris.
2050
If we don't do something about plastics and what is thrown into our oceans, there will be more plastic than fish in our oceans by 2050. Many marine animals mistakenly ingest plastic, believing it to be a food source, thus causing injury, suffocation and death.So when you dine on seafood, you'll likely be eating plastic.
THE PROBLEM WITH PLASTIC
Plastic is almost indestructible, therefore it's a serious threat to the natural environment. The finite fossil fuels extracted from the earth are used to make plastics which, in turn, do not break down, but rather break into smaller and smaller micro and nano plastics. Harmful greenhouse gases are released during the creation and degradation of plastic and contributing to the planet's climate change. Therefore, we need to re-asses our relationship with plastic.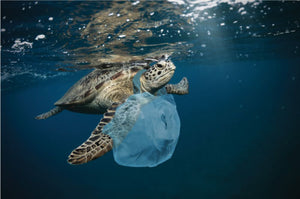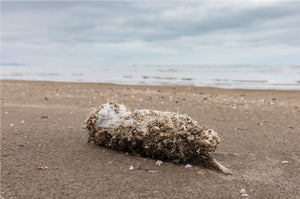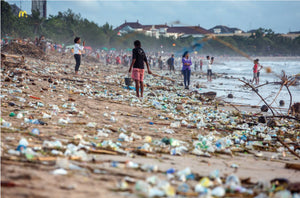 According to the Plastic Pollution Coalition, plastic debris outweighs plankton by thirty-six to one, kills 100,000 marine mammals and up to 1 million sea birds annually.
This is devastating.
We are a small company learning as we grow. Ever evolving and open to new ideas.
Contact Us